Assignment Sale
What is an Assignment Sale in Ontario?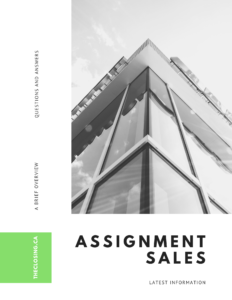 If you have purchased pre construction properties in Ontario, chances are you have come across the term "assignment sale". So what exactly is an assignment sale?
An assignment sale is when the original purchaser of a pre-construction property assigns their original purchase agreement to another party before taking ownership of the unit. The new purchaser then takes on all the obligations of the original contract and completes the transaction with the builder.
Assignment sales are prevalent in new construction condo buildings. This is because many purchasers who buy pre-construction condos do so with the intention of flipping the unit for a profit before taking possession.
The Importance of an Assignment Clause in Pre Construction Condo Purchase
A purchase and agreement of a new construction property may include an assignment clause. This assignment clause gives the purchaser the right to assign their contract to another party, subject to the approval of the developer. An assignment fee and their lawyer's legal fees are typically charged by the builder.
If you are planning to assign your pre-construction purchase, it is essential to have a real estate lawyer review the contract beforehand to make sure the important assignment agreement clause is included and that you understand all the terms and conditions. Assignment sales can be complex transactions with many different stakeholders involved.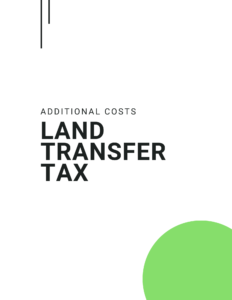 If you are the seller of the assignment, then you are not required to pay a land transfer tax. However, if you are the buyer of an assignment sale, you will be required to pay a land transfer tax on the assignment purchase price. Be sure to factor in these additional closing costs when considering an assignment sale.
HST on Profit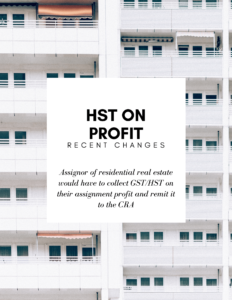 On April 7, 2022, the Government of Canada unveiled Budget 2022: A Plan to Grow Our Economy and Make Life More Affordable. As a result, GST will be added to all assignment sales of newly constructed properties as part of the government's effort to curb housing speculation. These tax implications are important to take into consideration when contemplating an assignment sale.
As of  May 7, 2022, under the Excise Tax Act, every individual assignor of residential real estate would have to collect GST/HST on their assignment profit and remit it to the CRA. For example, if you originally purchased a pre-construction condo for $500,000 and assigned it for $700,000, you would be required to remit GST/HST ($23,008.96) on the profit to the CRA. For greater understanding, it is important that you consult a tax specialist.
Factors to Consider When Purchasing on Assignment
It is important to have a lawyer review the contract to ensure that the important clauses are included and that you understand all the terms and conditions before considering an assignment sale.
There are a number of closing costs associated with purchasing a pre-construction condo unit. These costs can include but are not limited to development levies, meter installation fees, real estate lawyer fees, and land transfer taxes. As part of the assignment agreement, these will all need to be paid by the new purchaser.
An assignment deal can be a great way to get into the real estate market. However, it is important to do your homework and understand all cost involves. If you have any questions, be sure to speak with a real estate lawyer.
Right to Lease During Occupancy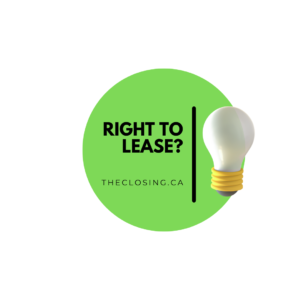 An interim occupancy period occurs when a purchaser takes possession of their new condo unit before the building has been officially registered. In return, the purchaser will pay the builder monthly occupancy fees which include the property tax, maintenance fees, and interest on the outstanding balance owed to the builder. These occupancy fees are payable until the project is registered and the title has been transferred to the purchaser.
If you are planning to purchase a pre-construction condo unit with the intention of renting it out, it is important to ensure that the contract includes a clause that allows for interim occupancy with the right to lease. This is typically only allowed with the permission of the developer and would be at their discretion. If you are planning on leasing the unit, it is important to make sure that you will be able to do so before signing a purchase and sale contract.
What are the Legal fees for an Assignment Sale?
If you are planning on selling your condo unit before taking occupancy, it is important to factor in the real estate lawyer fees associated with an assignment sale. These fees can range from $1000 plus disbursements and are typically paid by the seller. As an assignment is not a typical sales transaction, it is important to ensure that you have both a real estate lawyer and a real estate agent who is experienced in handling these types of transactions.